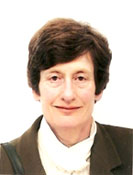 Ann Ellson is a Human Resources (HR) consultant, and a member of the Institute of Personnel and Development. Her career has developed as a generalist in HR management; much of it has been spent working for major organisations, largely based in Central London, ranging from financial services, the paper and publishing industries to management, engineering and agricultural consultancy work.
Although Ann became experienced in several areas of HR management during her career, she has concentrated mainly on employee relations, terms and conditions of service, resourcing, and compensation and benefits. Ann has drafted employment contracts, policy documents and staff handbooks, and dealt with the implementation of change. She has advised on a wide variety of situations in different businesses involving manual, technical and professional staff, ranging from a shift pattern for fish feeders on a salmon farm in the Hebrides to the relocation package for an executive in a London-based consultancy.
After many years of being employed full-time, Ann decided a few years ago to adopt a more flexible lifestyle, and work part-time as an independent consultant. She is enjoying this, although often seems to be busier than ever! Ann now works for a variety of clients, either on specific projects, giving advice on an individual issue, or on an ongoing advisory basis.
Over the last 35 years, Ann and her husband have lived in three residential blocks of flats in North London, as tenants and leaseholders. In each one, they have taken an active part in the affairs of the block, serving on the residents' association committees. About 17 years ago, they participated in the formation of a company to acquire the freehold of their block; Ann acted as company secretary for 10 years and they both continue as directors. Ann doesn't think that any of those in the company realised at the start how much work the acquisition of the block and management of the company would involve, but they believe that it has generally been successful.
Before he retired, Ann's husband was a surveyor, and some years ago, was appointed to oversee works on FPRA's former Chairman's block of flats. From that time, Ann became acquainted with the activities of the FPRA, and has served as a consultant since 2001. She is able to provide broad advice on issues relating to contracts, terms of service etc. which the FPRA office feels can probably be handled more appropriately by an employment adviser than a lawyer.