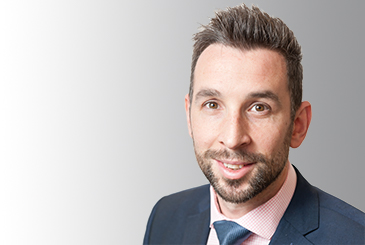 Daniel is a qualified solicitor with 12 years' PQE and is a partner with Healys LLP. He joined the firm as a general assistant/paralegal in the summer of 2006 in the Residential Property Department and completed his training contract in 2010, qualifying as a solicitor in Property Litigation. He was made a Partner in January 2021 and now heads up the firm's Leasehold Services Department.
With specialist knowledge in statutory lease extensions and collective enfranchisement, Right to Manage and Right of First Refusal claims, possession claims against squatters, business lease renewals, dilapidation claims, service charge disputes and licences for alterations, amongst many other areas, we're sure you will benefit from the insight and guidance Daniel will be able to share with you our members.
Daniel is a member of the Association of Leasehold Enfranchisement Practitioners (ALEP) which promotes best practice by vetting organisations and individuals to ensure they have significant expertise in leasehold enfranchisement.
We welcome Daniel to the FPRA team.