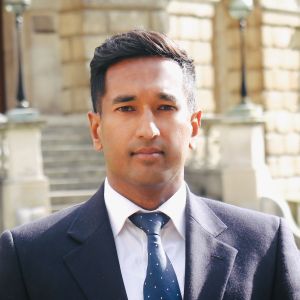 Ibraheem is a barrister and mediator at Normanton Chambers in London and a door tenant at KBG Chambers in the South West of England.
He is Direct Access qualified, which means a member of the public may instruct him directly. He is also a mediator, having trained with the Society of Mediators.
Prior to coming to the Bar, Ibraheem worked as a legal adviser for the Leasehold Advisory Service (LEASE) for almost 6 years, providing advice to thousands of residential leaseholders on a wide range of landlord & tenant matters.
Ibraheem has featured in respected publications including: Estates Gazette, Landlord and Tenant Review, Law Society's Property in Practice, RICS Property Journal, News on the Block, Flat Living and The Negotiator.