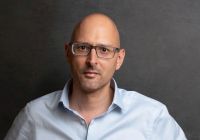 Jonathan spent over 20 years in residential property management, during that time holding two head of property management roles at Principia Estate & Asset Management and Savills.
He established a property management consultancy service in the summer of 2018, working with managing agents, RMCs/RTMs and suppliers, helping each to achieve their individual goals including: receiving quality advice, improving processes and procedures, delivering better customer service, attracting new business, enhancing online presence, writing better copy and more. Jonathan is well known in the industry and enjoys helping anyone in the sector who needs it – from coaching young property managers just starting their careers, to assisting self-managed blocks to achieve lease and regulatory compliance. He enjoys encouraging property managers to further their qualifications through the IRPM, preparing them for interview, and seeing their careers flourish.
Jonathan works with highly respected suppliers in the industry, who provide a service directly to property managers, property owners, RMCs/RTMs and leaseholders. These including talented building surveyors, solicitors, insurance brokers, recruiters, accountants, property management software providers, maintenance companies, health and safety consultants, utility experts, on-site staffing providers, digital marketing gurus, website designers, branding specialists and photographers!
A leaseholder himself, Jonathan owns a flat in a professionally managed block (ARMA member) and also a flat in a self-managed block too. Both run very well, and Jonathan is to formalise his involvement by becoming a director of both RMCs.
A fellow of the IRPM and an associate of the RICS, Jonathan is entrenched in the property management sector and would like to offer his expertise to leaseholder groups who are members of FPRA.