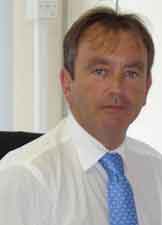 Paul Masterson has worked in the lift business for 42 years, starting out as an apprentice and rising through the ranks in a number of different companies to senior engineer, then management, before starting his own company in 1992.
His firm, PIP LIft Service Limited, is now responsible for 1,500 lifts on service. 'We are a London-based independent lift company that has been established for over 23 years,' says Paul. 'Our aim is to provide all clients with an all-encompassing professional service, good communication, value for money, and total dedication to all contracts, whether large or small.'
He goes on to say that the company is often recognised by the industry and our clients as a viable alternative to the original manufacturer and installer for general maintenance, and modernisation and performance upgrades.