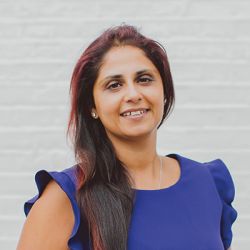 Yashmin is an award-winning and industry-renowned solicitor and as well as being Managing Partner, she also heads up JPC's Real Estate Team. She is respected and known for her in-depth understanding of complex enfranchisement matters.
An equity partner (owner) of the firm, Yashmin consistently delivers expertise around her niche area of leasehold enfranchisement, ensuring the department sustains its reputation as leaders in the field. Her knowledge of this area, as well as landlord and tenant matters, mean that she is highly sought after both by clients and the legal property press. She regularly contributes to a broad range of print and online publications.
Not only has Yashmin achieved numerous accolades since the beginning of her career, but she also continues to be an active presence on many associations and panels. Her expertise and passion for all leasehold matters sees her called upon to advise statutory bodies in the leasehold sector.
At the forefront of her specialism, Yashmin is a recommended lawyer in the Legal 500 where she is named as a 'Leading individual'. JPC is privileged to have her drive and leadership inspire and guide our team and support our clients.
Yashmin regularly writes and provides content for RICS, FPRA, ARHM, News on the Block, I-Surv, Westlaw and Lexis-Nexis.