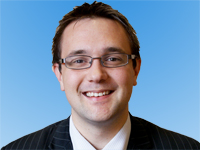 Roger is Head of the Residential Enfranchisement Department at Brethertons Solicitors in Banbury. He is a property Solicitor and specialises in residential leasehold property law. His work includes statutory lease extension, collective enfranchisement and right to manage claims; freehold acquisitions under the Leasehold Reform Act 1967; ground rent portfolio sales and purchases; residential service charge disputes; and applications to the First-tier Tribunal (Property Chamber), including applications to determine service charge liabilities, applications to appoint a manager and applications to vary leases, under Part IV of the Landlord & Tenant Act 1987.
With a particular interest in the right to manage, with two recent reported decisions in the Upper Tribunal (Lands Chamber): No.1 Deansgate (Residential) Ltd v No.1 Deansgate RTM Co Ltd [2013] UKUT 580 (LC) (on the meaning of "structurally detached" in s.72, C&LRA 2002) and Columbia House Properties (No.3) Ltd v Imperial Hall RTM Co Ltd [2014] UKUT 30(LC) (on the scope of s.88, C&LRA 2002).
Roger was recognised as a Leader in his Field by the Chambers & Partners Guide to the UK Legal Profession 2015 and won Regional Professional of the Year in the Enfranchisement & Right to Manage Awards 2013 & 2014 (while Brethertons won Solicitors Firm of the Year in 2014).